Welcome to Beyond Pest Control Inc.
• Low Cost, High Quality, Friendly • Professional Pest Control Services
• Same Day Appointments are Available
• Se habla Español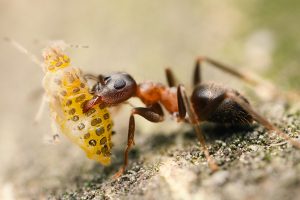 Ants tend to live in colonies. Treating an infestation must include killing the entire colony. And only a few of them will be killed if you just spray them with a typical ant spray.
Ants are likely to get inside your home seeking for shelter or food. Being able to understand antis' behavior can help you determine the right pest control procedure to follow. Ants enter through the smallest openings. After they find a source of food, a pheromone trail is left by them so other ants can follow them.
Inspection
In order to control an ant problem, inspection must be done. To find their nests, their trails must be followed. Inside your home, inspect along the doors, windows, carpet edges and the kitchen areas. To find the trail to their nest, watch where ants go after they find a food source. In case you are looking for Carpenter Ants, do an inspection in the evening since these ants are nocturnal.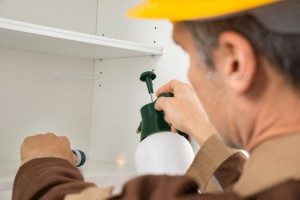 Outside your home, inspect around vegetation areas, foundation walls and mulch. Vegetation close to the patio and walls is likely to hide some ant trails and nests. Do not forge to check under items on the grounds.
Tips and Strategies to Control Ants
There are two kinds of ant problems you may have to deal with your house.
Ants which stay outside and forage there.
Ants which have built nest inside your house.
Your strategy to control ants must depend upon the kind of infestation and the kind of ant responsible. Determining the kind of ant that lives in your house can help; however, you may need a magnifying glass which you can also use for inspecting ant nests and trails.
Specific Considerations for Carpenter Ants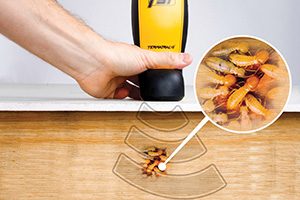 This kind of ants tends to be most active at night when foraging for food. Observing them at night allows you to determine the area to bait or trail. In terms of controlling carpenter ant, treating the nest itself is a must. Unless you have totally treated the nest, the colony is likely to scatter. To minimize the risk, you need to use non-repellent insecticide.
To make sure that your house will be totally ant-free, hire a professional exterminator. For a dependable pest control company in New York City, contact Beyond Pest Control Inc. The company boasts of its dedication to ensure customer satisfaction by giving high quality pest control services.
Our pest control specialist services NYC & all boroughs including Queens, Brooklyn, Bronx, Manhattan, Long Island, Staten Island, Westchester County & Rockland County, West New York, Union City, Hoboken, Bayonne.
Having Pest Control Issues? check us out at http://www.nypestpro.com  Or Call us (718) 777-2345