Welcome to Beyond Pest Control Inc.
• Low Cost, High Quality, Friendly • Professional Pest Control Services
• Same Day Appointments are Available
• Se habla Español
Bed Bugs Control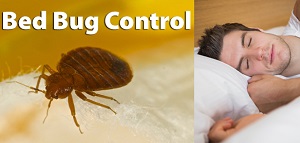 Over the years, bed bugs have evolved as nest parasites that inhabit the roosts of bats and nests of birds. A number of them have learned to adjust to human environment and stay in their homes and beds. They are named bed bugs due to their preferred habitat in human houses: bed mattresses, sofas and other soft furnishings. Within all kinds of dwellings, bed bugs have become a growing issue.
Spotting Bed Bug Signs
Bed bugs are present if people in the house complain of bites which take place as they were asleep. In cased this occurs, you need to examine the bedrooms for these pests and signs of their activity. Carefully look into the bed linen's creases, tufts and seams of mattresses and box springs for eggs and bugs. You can find the eggs like small pale poppy seeds.
Bed bug activity can be spotted beneath loose spots of wallpaper near a bed, in drawers, laundry and corner of dresses and desks. Find reddish or dark brown fecal spots. When the area is quite infested, a coriander-like smell can be sensed.
Bed Bugs and Humans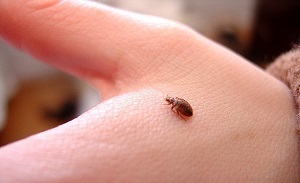 The majority of bed bugs feed on their hosts as they sleep. The host provides bugs with blood painlessly. As they feed, a small amount of saliva is injected into the skin of the host. The more the bugs feed on a certain host, over many weeks, the more sensitized the human becomes to the bugs' saliva. Eventually, the host or human will develop an allergic reaction that can be mild or intense. Those who have sensitivity to bed bug bites will have lesions that are the same to flea or mosquito bites. The majority of humans believe that small insects have bitten them.
Your Home
Bed bugs get inside our house as stowaways when furniture, luggage and bedding are moved into it. That is why you need to be careful when buying second-hand furniture. You can carefully inspect them to detect the bugs.
Controlling Infestations
As bed bugs can hide in a lot of places, it won't be easy to eliminate them. it is then advisable to hire a professional bed bug exterminator Manhattan to deal with the problem for you. Experts know exactly where to find them and how to fully get rid of them.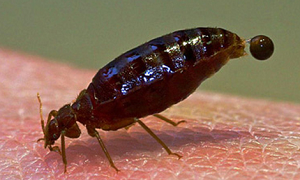 To help the pest control company, remove excess clutter from the house. A number of companies may request you to move furniture away from mattresses, walls and box springs that stood on edge. Others prefer furniture to be left where it is so they can check it before moving it on their own.
Beyond Pest Control is one of the leading pest control companies in New York City. The company employs well-trained technicians specializing in bed bugs control. Its service technicians blend extensive training with recent technologies in order to address various pest problems as they consider environmental concerns. Beyond Pest Control achieves results by continuously communicating with its customers regarding the issue. Aside from treating, the company inspects and offer inspection report to customers.
Our pest control specialist services NYC & all boroughs including Queens, Brooklyn, Bronx, Manhattan, Long Island, Staten Island, Westchester County & Rockland County, West New York, Union City, Hoboken, Bayonne.
Having Pest Control Issues? check us out at http://www.nypestpro.com  Or Call us (718) 777-2345