Welcome to Beyond Pest Control Inc.
• Low Cost, High Quality, Friendly • Professional Pest Control Services
• Same Day Appointments are Available
• Se habla Español
Do and Don't to Handle Bed Bug Infestation Effectively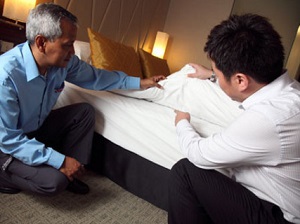 When searching for the best treatment options available for possible pest infestation, your decision would matter the most. It would be your decision that would make a considerable difference in keeping the pest infestation from getting worse.
Therefore, you would be required to consider some do's and don'ts before you actually start taking steps to get rid of pest infestation. The following advice has been based on observation and experience of the various frightening consequences of several customers already making grave errors before resorting to pest control services.
Don'ts
Let us begin with don'ts or things you should avoid doing. It would encompass of various things that should not be done when you become aware or even think you suffer from bed bug infestation.
Do not discard your mattress or furniture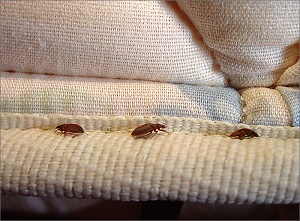 It would not be wrong to state that you would be burning your money by discarding your pest-infected furniture. In addition, you would be running the risk of dropping bedbugs or their eggs with each step you take. In addition, you would not be able to get rid of the problem by throwing away your furniture. On the contrary, you would still have bed bugs problem along with the exorbitant expense of replacing your furniture. You do not require burning a hole in your pocket for purchasing new furniture and mattress. You would be better off investing your hard-earned money in a treatment from reliable pest control services that offers warranty for their services.
Do not move rather treat the place
Chances would be high that bedbugs would follow you wherever you move. In case, you could move with the clothes on your back along with your most personal items, you would reserve a chance of getting away from bed bugs. Otherwise, you should be careful, as bed bugs would tag along for a ride. It would take a female bed bug, fertilized one, or some eggs for re-infestation to haunt you and your belongings. Unless the best and professional pest control companies have properly treated your home, it would be highly recommended that you do not think of moving to a different location. In case, you move within those two months, you would run the risk of tagging along bed bugs wherever you go.
Do not move furniture from one room to another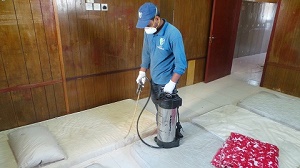 In case, you move your furniture, pillow, blanket or mattress from one room to another, you would increase the risk of bed bug infestation spreading all over the house.
Do's
Prior to doing what is necessary, you should keep in mind not to start bed bud cleaning mission on your own. It is imperative that you hire professional services for best results. They would offer you with the best advice and best treatment suitable to your requirements and budget. Despite some pests could be handled by the homeowners themselves, when handling bedbugs, professional handling is essential.
The exterminator in NYC would be able to help you get rid of these annoying little creatures. The company has been designed to keep your home free of pest infestation. They would offer you best solution to keep the bugs out of your home for good. They have been working in the city of New York for the past 37 years. Their experience in effectively dealing with pest infestation problem has been incomparable.
Our pest control specialist services NYC & all boroughs including Queens, Brooklyn, Bronx, Manhattan, Long Island, Staten Island, Westchester County & Rockland County, West New York, Union City, Hoboken, Bayonne.
Having Pest Control Issues? check us out at http://www.nypestpro.com  Or Call us (718) 777-2345