Welcome to Beyond Pest Control Inc.
• Low Cost, High Quality, Friendly • Professional Pest Control Services
• Same Day Appointments are Available
• Se habla Español
Effective Solution for Bed Bug Infestation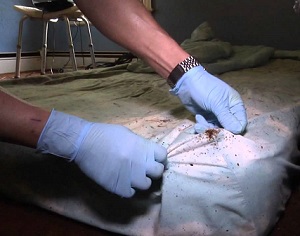 In case, you come to know that your house has been infested by bed bugs, you should start working on how to get them treated at the earliest. You would be having two options available to get rid of bed bug infestation from your home. The foremost would be to call professional Pest Control Company instantly. The second option would be to take the command in your own hands and start the drive to get these crawling creatures out of your abode. However, the first option would be a smart choice, for you might not be conversant of the various kinds of bugs infesting your home and the right method to drive them away. A professional company would have the requisite knowledge and understanding of the various kinds of bugs along with how to get rid of them effectively.
Moreover, having small children in the house would make your fear more reasonable. In case, some of the bugs have bitten you, you would be in for some serious trouble. All these things would make it more important to exterminate pests from your household premises.
Keep your calm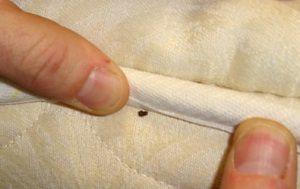 Foremost, you would be required not to hit the panic button. You should not resort to throwing everything that has been bug infected. Similarly, you would not be required to burn your belongings. You should keep your calm and hunt for the best pest control company in near you.
Bed bugs should not be taken as pests nurturing in unhygienic environment only. They have been known to infest all socioeconomic levels. Chances would be high for frequent travelers to get their luggage infected in an airplane with various kinds of pests. You should be careful when traveling and get your luggage decontaminated on coming back home.
Treating bed bug infestation
These tiny crawling parasites have been a menace to the society. They would crawl on the walls, venture through electrical sockets and creep under doors in various places of the house. They would make the entire house unsafe for dwelling. In case, you do not have any evidence of these bugs at present or assuming you house in not infested with pests, you should still get your house checked from pest exterminator.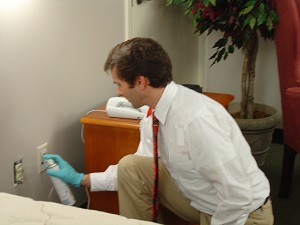 You should abstain from using any kind of synthetic pesticide on your own. Any kind of pyrethroid should not be used at any cost. Instead, you should use a cedar-based product, which kills along with repels pests of all kinds, without harming the environment. Regardless, the best method would be to hire a pest control company for effective pest extermination.
A reliable and reputable New York pest control company would spray effectively to get your house rid of tiny creatures. Prior to spraying the house with a pesticide, this renowned company would inform you about the various effects and side effects, if any, come with the pesticide spray. They have been working in New York for the past 37 years. They would be your best bet in getting rid of pest infestation from your home and office buildings effectively.
Our pest control specialist services NYC & all boroughs including Queens, Brooklyn, Bronx, Manhattan, Long Island, Staten Island, Westchester County & Rockland County, West New York, Union City, Hoboken, Bayonne.
Having Pest Control Issues? check us out at http://www.nypestpro.com  Or Call us (718) 777-2345