Welcome to Beyond Pest Control Inc.
• Low Cost, High Quality, Friendly • Professional Pest Control Services
• Same Day Appointments are Available
• Se habla Español
Temporary Treatment for Bed Bugs Until Professionals Take Over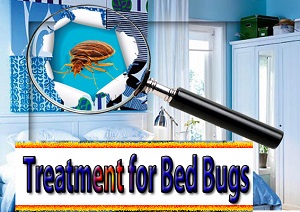 Pest control is the job for professionals. You might be able to handle some species of pests on your own, but handling bed bugs would be a job of a professional. Only a professional pest control company would be able to handle various kinds of pests with their specialized techniques and equipments.
Find below some of the reasons that make it a job of the professional.
Mere buying products do not render it safe for usage
There has been a plethora of products, which you could purchase at local grocery or hardware store. These products should not be used inside the home, particularly not on the bed or in the bedroom. Simply because you could purchase pesticides from a store nearby does not make them safe for usage inside the home. In case, it is possible that you could do an online research and check various chemicals available by their brand name, it would offer you with a reasonable understanding of the products to be used and avoided.
Your work of art would make it hard for exterminator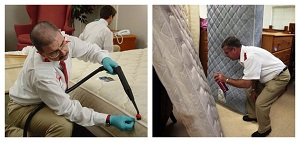 When you decide to use chemicals in your bedroom to get rid of bed bug infestation, chances are that you would chase bed bugs into various other adjoining rooms. They would spread further into other rooms including walls and furniture. There would be no surprise that bed bugs would be seen crawling up the walls of other rooms. In addition, your work of art would make it difficult for exterminator to get rid of the problem at hand.
In case, you believe that the outside freezing temperature would kill your bed bugs, you have been treading the wrong path. When you realize that your house is infested with bed bugs, you should follow the following steps to ensure good riddance. Prior to professional pest control services comes and does the job of cleaning the house, you could do the following. It might not be an alternative to professional treatment, but would certainly confine the spreading of bed bugs and reducing the number of bites.
Carefully clean and de-clutter the infected room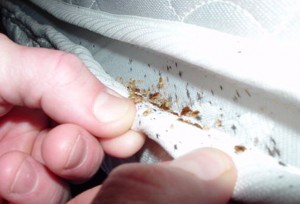 Bed bugs prefer clutter, as it makes their movement easier. It might be about time to throw away things that you probably may not use again. However, you must remember, anything taken out of the bed bug infested room should be confined in plastic bags. You would be required to put your bedding and sheets in the dryer for approximately 30-40 minutes. Commercial dryers, available at local Laundromats would reach very high temperatures. They would be great for bulky items, duvets and pillows.
A Professional Pest Control Company
The exterminator New York has been working in the city of New York for the past 37 years. The company has been offering effective solution for pest infestation to the New York dwellers for quite some time. They have immense experience in the pest removal from home business. The company strives to offer you decent solutions as per the requirements and falling well within your budget.
Our pest control specialist services NYC & all boroughs including Queens, Brooklyn, Bronx, Manhattan, Long Island, Staten Island, Westchester County & Rockland County, West New York, Union City, Hoboken, Bayonne.
Having Pest Control Issues? check us out at http://www.nypestpro.com  Or Call us (718) 777-2345