Welcome to Beyond Pest Control Inc.
• Low Cost, High Quality, Friendly • Professional Pest Control Services
• Same Day Appointments are Available
• Se habla Español
Preventing and Controlling Cockroaches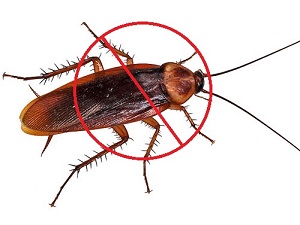 Cockroaches are insect pests that commonly infest houses, food service establishments and other buildings in New York City. These insects can transmit disease organisms like the bacteria which cause human food poisoning. Typically, cockroaches become established in homes after their introduction in laundry and grocery bags or as they wander in from outdoors. After establishing their grounds, they are prolific breeders that can produce thousands of offspring in one year.
Cockroaches choose to live where they can find moisture, food and warmth. As they flourish in areas that have all these, sanitation is a must to prevent and control these pests. Empty cardboard boxes, softdrink bottles and paper bags must not be allowed to accommodate them. Food containers must be sealed and any spillage and crumbs must be cleaned up. Unlike other pests in homes, cockroaches are prevalent at any time of the year pushing homeowners and businesspeople to find some kind of control. The following are the methods involved in controlling roaches in homes and businesses.
Inspection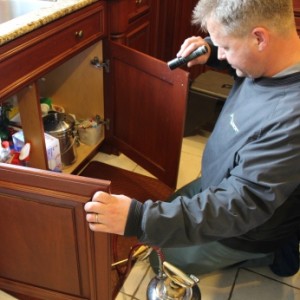 Infestations of cockroaches are rarely eliminated through the use of just a single method of control like pesticide application or the use of one product without inspections and treatment. For long-term management and elimination of these pests, the principle of integrated pest management must be applied. Starting with inspection, homeowners must use all effective ways to controlling roaches without the use of any chemical. These methods include exclusion and sanitation.
The inspection process includes the use of a flashlight and other tools like a mechanic's mirror that can be used to insect voids that are not easy to access, a flushing agent and probing tools. Signs of roach activity must be sought like dark speckling, presence of cockroach egg cases and shed skins. These signs can help in pointing out where cockroaches live.
Exclusion
This process involves reducing the movement and hiding places of roaches. Perhaps all roach movement avenues may not be sealed to deny them from using all possible hiding places. However, this doesn't reduce the importance of exclusion.
In homes that have shared walls like apartment buildings, it is necessary to prevent roach movement between units and rooms. Typically, these pests move through shared walls like through gaps around pipes located under sinks. The gaps must be filled with materials like urethane foam or silicone sealant. In some cases, American cockroaches are likely to live in adjacent structures or around the outside of a structure.
Sanitation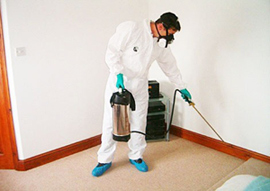 Sanitation is meant to eliminate all sources of water and food from the environment of cockroaches. Although exclusion and sanitation alone do not guarantee full elimination of the pests, they improve the effectiveness of pesticide application.
It is important to note that roach control requires the use of the right professional products and services. For pest control New York, you need to contact the right company. Beyond Pest Control eliminates roaches and other pests including bugs, field ants, camel crickets, rats and mice in your house. Beyond Pest Control services homeowners and business round the clock.
For over 37 years, Beyond Pest Control has taken its job seriously and has its thousands of customers can prove this. The company makes use of the recent technology and science for testing new and innovated products to ensure it protects home and commercial buildings with an effective plan that suits customers' needs.
Our pest control specialist services NYC & all boroughs including Queens, Brooklyn, Bronx, Manhattan, Long Island, Staten Island, Westchester County & Rockland County, West New York, Union City, Hoboken, Bayonne.
Having Pest Control Issues? check us out at http://www.nypestpro.com  Or Call us (718) 777-2345