Welcome to Beyond Pest Control Inc.
• Low Cost, High Quality, Friendly • Professional Pest Control Services
• Same Day Appointments are Available
• Se habla Español
Eliminating House Mice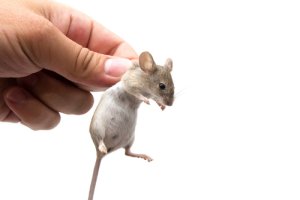 For sure, you wish to rid your house, farm equipment or barn of mice. You know how to do this? You can purchase products and traps in the market; however, make sure you end up with a safe pick. The following are some methods to get rid of mice in a natural way without harming any animal or human.
Before taking part in any control and extermination methods, you have to properly determine the pest population. If you hear noises within walls, this can signify a mouse infestation but insects and your house itself are likely to make the same noises and will need different solutions.
Preventive Measures
You have to determine and eliminate every potential entry point and feeding site. Human food sources must be kept in glass or metal containers that have tight lids. Trash cans must be sealed and resilient. Sinks, kitchen floors and countertops should be kept clean. Crevices, holes and cracks must be sealed with concrete or steel. Open areas around pipes, dryer vents and gas lines must also be sealed.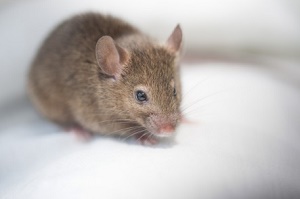 House extermination tactics vary from baits to traps. Snap traps can be risky for house pets and humans if improperly placed. Glue traps are also used for trapping mice; however, require proper placement to ensure their effectiveness. Homeowners who use live traps will have to dispose of any captured rodent. Every trap requires enough knowledge of mouse behavior and baits to effectively use them.
Natural Ways to Get Rid of Mice
Peppermint Oil- Peppermint oil is effective to rid an area of mice. This can be used indoors or outdoors. Such natural product is safe for animals and humans. Ensure that you use peppermint oil that is labeled as 100 percent pure. Just place a few drops of this oil on cotton balls. Leave these on the areas where mice tend to live.
Mothballs– Mothballs can help you get rid of mice around 65 percent of the time. They should be taken directly from the box and put in areas inhabited by mice. Keep in mind that mothballs are toxic and must not be used in areas not ventilated or around pets and children. Such approach can be quite risky to both pets and humans.

Mouse infestation is dangerous to people. These rodents feed on human food sources and then destroy paper, cartons, plastic and boxes to build their nests. The saliva, urine and feces of mice are likely to have bacteria and viruses like hantavirus and salmonella. Thus, it is imperative to exterminate mouse infestations. You will need the help of professional exterminators like Beyond Pest Control. The company is a trusted exterminator New York City. But it also services other boroughs like Nassau Country, Long Island, Staten Island and Suffolk County. Beyond Pest Control offers the highest quality mice control and exterminating services in New York City. It services commercial and residential customers. With its years of experience, the company has the skill and ability to handle any extermination scenarios related to mice or rats.
If you pests have evaded your place, Beyond Pest Control's people will come to your house and inspect it. The professional will carry out a thorough inspection.
Our pest control specialist services NYC & all boroughs including Queens, Brooklyn, Bronx, Manhattan, Long Island, Staten Island, Westchester County & Rockland County, West New York, Union City, Hoboken, Bayonne.
Having Pest Control Issues? check us out at http://www.nypestpro.com  Or Call us (718) 777-2345