Welcome to Beyond Pest Control Inc.
• Low Cost, High Quality, Friendly • Professional Pest Control Services
• Same Day Appointments are Available
• Se habla Español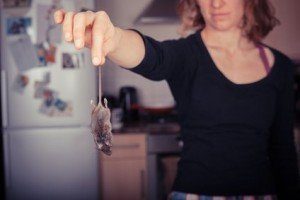 Regardless of your situation, the best way to get rid of mice is to deal with the problem right away. These pests can quickly take up a place for them to live in your house and begin nesting. After they find a source of shelter and food, they may not leave your home again. Getting rid of mice can be done easily if you have a plan of action and you strictly follow this plan.
Getting Rid of Mice Using Mousetraps
Normally, mousetrap is the first thing that people try once they find mice in their house. Make sure you purchase more traps than you think. You should be aimed at catching all the mice in a short period of time after you set the trap. There are various kinds of mouse trap to choose from. A quick search in the internet can be of great help.
Using Poison and Bait to Get Rid of Mice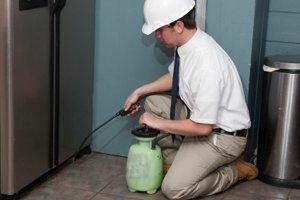 Deciding on the poison to use in order to get rid of mice in your house can be controversial. A number of individuals feel it is cruel as the majority of poisons available work by dehydrating the mice. However, it is a personal decision. These pests carry diseases and can put your family's health at risk. If you prefer to use poison to kill the mice, make sure you place the mouse bait in a sealed bait station. Also, the poison must be put inside the house.
Hiring a Professional Mice Exterminator
In case you have been trying to get rid of mice in your home but still fail, it is time to call an exterminator. Here are some reasons why you should leave it up to them.
A professional exterminator knows the places that mice may hide. They will help you save plenty of time in finding the source of the problem.
He has undergone training in all tactics that mice tend to use in order to escape mouse traps. Also, he knows exactly the right baiting tricks to catch the rodents.
He is aware of the areas in your house where the rodents get in and seals up the weakness points in your house.
He will follow up and carry out an inspection of your house to make sure that it is mice-free.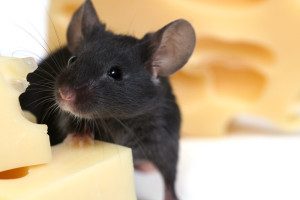 Beyond Pest Control is a reliable mice exterminator in New York City. The company has been in business for almost 37 years now. It understands the importance of making one's home totally pest-free to ensure the health of all family members.
Our pest control specialist services NYC & all boroughs including Queens, Brooklyn, Bronx, Manhattan, Long Island, Staten Island, Westchester County & Rockland County, West New York, Union City, Hoboken, Bayonne.
Having Pest Control Issues? check us out at http://www.nypestpro.com  Or Call us (718) 777-2345