Welcome to Beyond Pest Control Inc.
• Low Cost, High Quality, Friendly • Professional Pest Control Services
• Same Day Appointments are Available
• Se habla Español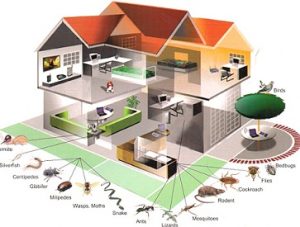 Pest control has become a necessity for people in the NYC area. The closely knitted commercial and residential buildings have become a hunting ground for pests such as rodents, mice, bed bugs and more. These pests have been building their nests and causing considerable damage to the health and property of the people. As a result, people are required to have a reliable and competent pest control service to get rid of their pest infestation. Though there have been DIY methods to get rid of pest infestation, your best bet would be to hire professional services for complete pest control in your home and office area.
Pest control for healthy living
It is imperative that you consider pest infestation a plague for home and work environment. It would eat away your important files at work and go through your stuff. In a house, pest infestation has been a menace for the homeowner. Various kinds of pests would be jumping in and around your house, creating a mess and unhealthy environment to live. Therefore, it has been deemed imperative that pest control should be undertaken as a remedy to make your home and office environment worth living and working. It would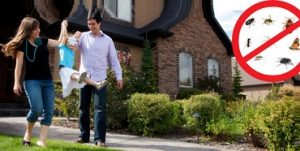 not be wrong to suggest that pest control has been deemed ideal for healthy living.
Environment friendly pest control methods
Amongst the several methods associated with pest control, your best bet would be to make use of methods that have been deemed environment friendly. A majority of pest control companies have been using pesticides that might prove harmful for the health of the people and the surrounding environment. Therefore, it is imperative that you inquire from your exterminator about the various kinds of pest control methods they have devised to get rid of your pest infestation. The methods they use should not be inclusive of dangerous and harmful elements to the human life.
Competent and experienced company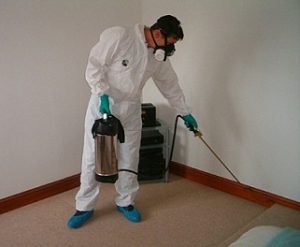 It would be imperative that the company you intend to hire for pest infestation problem should be competent to handle all kinds of pest infestation problems. The company should be ready to cater you with best solutions to all kinds of pest infestation problems. They should be ready and willing to help you with pest control solutions suitable to your pest infestation problems. They should have the requisite experience in the arena to offer you with best results. You should look for the best pest control company available near you.
Our pest control specialist services NYC & all boroughs including Queens, Brooklyn, Bronx, Manhattan, Long Island, Staten Island, Westchester County & Rockland County, West New York, Union City, Hoboken, Bayonne.
Having Pest Control Issues? check us out at http://www.nypestpro.com  Or Call us (718) 777-2345