Welcome to Beyond Pest Control Inc.
• Low Cost, High Quality, Friendly • Professional Pest Control Services
• Same Day Appointments are Available
• Se habla Español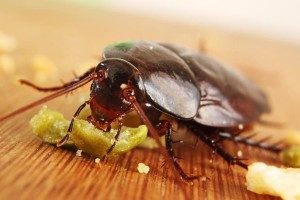 The world of today has been going green. Moreover, green has been the colour of environmental concern. It has a great impetus that drives cutting-edge technology. It has been the buzzword of the presently socially conscious atmosphere. It would not be wrong to suggest that high concern for the environment along with man's impact on it has brought forth latest products to the market. Pest control has been no exception to the changing world.
Environmental-friendly pest control services have been gaining popularity, specifically in the commercial arena. The eco-savvy residential consumers have also been asking for natural alternatives as compared to traditional pesticides. However, their enthusiasm often cools when they confront the considerable cost difference and time-consuming treatment times. It might take several weeks to get rid of pest infestation from your home.
People gaining environmental consciousness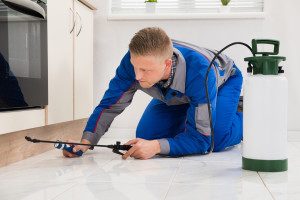 The rising environmental consciousness with the people, when coupled with highly strict federal regulations that has been governing traditional chemical pesticides has been seen to shift the aim of pest control industry to techniques used by Integrated Pest Management or IPM. The IPM has been taken not only safer means for the environment, but safer for pets, people and secondary scavengers. A majority of pest control companies have been known to offer IPM services of one sort or the other.
Focus on environment friendly techniques
Rather than placing pest sites with poisonous mixture of powerful insecticides that have been designed to kill, the IPM exterminator would lay emphasis on environmental-friendly prevention techniques. These techniques have been designed to keep pests at bay, without hampering the environment in any way. While low or no toxic products might be used to encourage pests to leave the affected area, eradication and control attempts would focus on locating and eliminating the various causes of infestation. These causes could be entry points, harbourage, attractants and water & food supplies.
IPM catching wide attention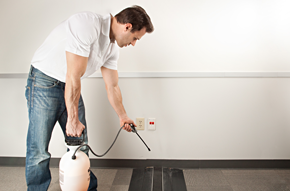 It has been specifically popular with schools and nursing homes. These institutions have been charged with guarding the overall health of young and old citizens of the nation, especially the ones with greatest risk from hazardous chemicals. IPM has been gaining wide attention of office buildings, hotels, apartment complexes and several other commercial enterprises. It has also been gaining wide recognition with eco-conscious residential customers. IPM interests have been providing a host of latest environmental-friendly pest control management products. IPM method and technique has been deemed the best solution to overall health and home environment.
Our pest control specialist services NYC & all boroughs including Queens, Brooklyn, Bronx, Manhattan, Long Island, Staten Island, Westchester County & Rockland County, West New York, Union City, Hoboken, Bayonne.
Having Pest Control Issues? check us out at http://www.nypestpro.com  Or Call us (718) 777-2345