Welcome to Beyond Pest Control Inc.
• Low Cost, High Quality, Friendly • Professional Pest Control Services
• Same Day Appointments are Available
• Se habla Español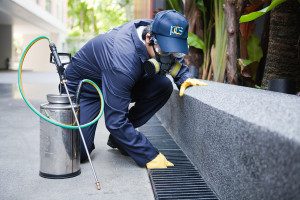 Often, hiring a pest control professional is better than dealing an infestation on your own. A good exterminator can deal with the household problem especially if it is ongoing. If you are considering hiring a professional exterminator, remember the following considerations.
The Technician
Before you allow a pest control provider to get inside your house, ask to see his license, identification and certification to make sure they are current. Nearly all states require pest control technicians to be certified and they take part in yearly training to have current license.
The Company
Know if the pest control company is insured or bonded. This is necessary so you and your property will be protected against liability. Check out the website of the company and know if it looks professional.
Knowledge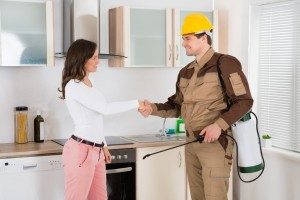 The sales rep or technician has enough knowledge to answer all your questions concerning pest control. It is possible the person may not be able to give you one or two satisfying answer but it is best to give an honest "I don't know" answer than give you a made up one.
Professional Look
If the pest control technician comes to your house, he needs to have professional and clean overall look. The chemicals, truck and equipment must give you a secure feeling of professionalism.
Price
The company that gives the lowest price is not always the best choice. When the company says that it will deal with the infestation in your house in a service for a dollar and your issue continues after paying for that service, know that you have not saved money at all. Rather, you may have to start over with finding a new pest control service provider again and pay more than you had picked the best provider in the first place.
References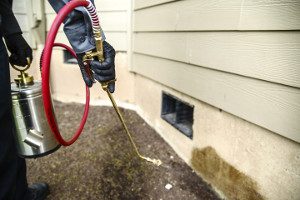 Before you contact a pest control company, try to get referrals from your family or friends. Get help from your state pest control association to get a list of providers in New York. in case you fail to obtain personal recommendations, ask a provider for references.
Beyond Pest Control Inc is one of the best pest control companies in New York that deal with infestations including bed bugs, mice, fleas and other pests. The company is a family-owned has been doing business for nearly 37 years. You can visit its website to know more about its services and the competitive pricing they come with.
Our pest control specialist services NYC & all boroughs including Queens, Brooklyn, Bronx, Manhattan, Long Island, Staten Island, Westchester County & Rockland County, West New York, Union City, Hoboken, Bayonne.
Having Pest Control Issues? check us out at http://www.nypestpro.com  Or Call us (718) 777-2345