Welcome to Beyond Pest Control Inc.
• Low Cost, High Quality, Friendly • Professional Pest Control Services
• Same Day Appointments are Available
• Se habla Español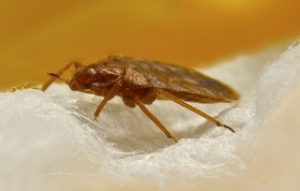 It would not be wrong to suggest that pests have been omnipresent. They would be on the lookout for food, water and harbourage at all times. Such infestations would mean it is time to search for professional pest control services. New York City has been particularly prone to pest infestation problems. It has been an extensively built area, which incorporates several kinds of environments for pests. These areas have been particularly useful and attractive for pests. Some of the areas in particular have been sewers, underground tunnels and structures, rivers, abandoned buildings and more. NYC area is a big city having a wide range of pest control companies available. However, you would be required to consider carefully what to search for in the prospective pest control NYC supplier.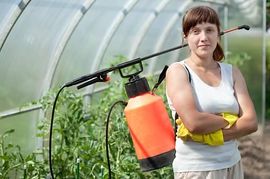 Every region of NYC has its own providers. While several would offer to cover entire city, you might want to consider selecting a supplier in your local borough. They should reach you and deal with your pest infestation problem relatively quickly.
Searching the internet
The internet has been the most apparent first port of call for locating a supplier in NYC area. You have to carry out search for 'pest control NYC.' You would immediately come across a wide number of suppliers in the NYC area whom you could then approach and request them to submit a proposal. It would be worth asking your family and friends too, especially if they have lived in NYC area for some time. They would surely know someone who would deal with pest control. Eventually, if you were a householder, you should consider asking around for local businesses such as pubs and shops for anyone who would handle food specifically. They would be required to keep firmly on top of any pest control problems they have at their place.
Looking for residential pest control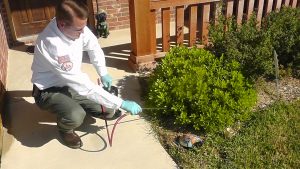 In case, you have been searching for residential pest control, you would be required to hire a supplier who could deal with all kinds of common domestic pests, such as fleas, ants, bed bugs, rats and mice. All these kinds of pests could post grave problems if they have a firm footing in your home. It would make it imperative to deal with competent and reliable professional who is an expert in pest control. New York homes could be highly vulnerable to pest problems. Therefore, it is imperative that you use a reliable pest control service to get rid of your pest infestation problem.
Our pest control specialist services NYC & all boroughs including Queens, Brooklyn, Bronx, Manhattan, Long Island, Staten Island, Westchester County & Rockland County, West New York, Union City, Hoboken, Bayonne.
Having Pest Control Issues? check us out at http://www.nypestpro.com  Or Call us (718) 777-2345