Welcome to Beyond Pest Control Inc.
• Low Cost, High Quality, Friendly • Professional Pest Control Services
• Same Day Appointments are Available
• Se habla Español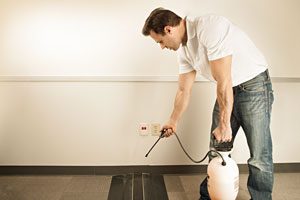 Tolerance to pest in crop land is often based upon the cost of control. In some instances, pest can be too many and leave substantial damage to a crop before the damage's cost outweighs the cost of control. But urban people are less tolerant of pests. The majority of them are quite concerned about searching for insects that live within homes and that the presence of one cockroach or flea can already prompt a household pest control.
Although fear can be a stimulus to hire pest control services, a number of pests pose real threat to people. Health concerns related to structural pests include bits and stings aside from the transmission of diseases like allergies, food poisoning and Hantavirus pulmonary syndrome. Also, pests can psychologically impact people like having an unsettling feeling of knowing that the house has spiders, insects or mice.
Household Pest Control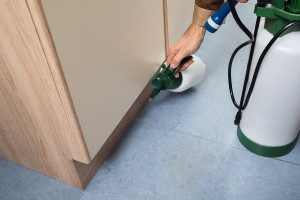 The internet is full of information on pest control. If you prefer to use this resource, make sure you end up finding a dependable source like websites recommended by university extension services as well as state departments for agriculture and health department.
Before you start treating the pest infestation, you need to determine the pests involved first. Then inspect the problem's nature and extent. Regardless of whether you are pest control professional or a do-it-yourselfer, you have to determine the right method to control the pest. Often, applying pesticides can be the right method. In some instances, non-toxic approaches like sealing food, trapping and decreasing moisture can also be used to deal with infestation. But mechanical, chemical and environmental methods are often used in combination to come up with the best outcomes.
Hiring a Professional
These days, the idea of integrated pest management or IPM is a replacement to the routine of surface or baseboard spraying. A lot of customers tend to pay more for pest management which controls the pest with the use of less or no pesticides.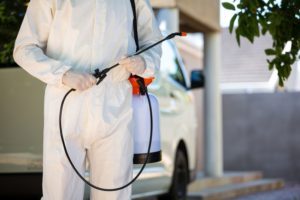 A number of companies offering Pest Control NYC advertise the longevity of their company. Of course, being able to do business for like fifty years already says something about how the company does its business. For instance, Beyond Pest Control Inc. has been in the pest control world for almost 37 years now and its customers attend to the quality of extermination services the company offers. This family-owned business offers its service with competitive pricing and excellent customer satisfaction.
Our pest control specialist services NYC & all boroughs including Queens, Brooklyn, Bronx, Manhattan, Long Island, Staten Island, Westchester County & Rockland County, West New York, Union City, Hoboken, Bayonne.
Having Pest Control Issues? check us out at http://www.nypestpro.com  Or Call us (718) 777-2345