Welcome to Beyond Pest Control Inc.
• Low Cost, High Quality, Friendly • Professional Pest Control Services
• Same Day Appointments are Available
• Se habla Español
In case, you find that your home has a problem with bed bugs, you would be required to seek assistance from a company who could offer professional pest control service. There would be several bed bug control professionals. Therefore, ensure you select the one who could offer quick response time. You should adhere to all kind of applicable bed bug control regulations. They should also agree to be accountable for whatever they do to make your home bed bug free.
What to expect from professional companies
The professional companies should be ready and willing to assist you with your bed bug problems right from the initial phone call. When you call them with your pest infestation query, they should identify the kind of pests you have in your home. They should advise you on suitable treatments along with the actions you could take to make sure that the bed bugs do not return. Furthermore, you should not need any future help for bed bug control. NYC firms have been specialising in bed bug control. They should also advise you in the beginning about the costs incurred. It would make you clear on the cost for your bed bug control services. In case, your bed bug infestation cannot be identified on the phone, the prospective supplier should visit your home to carry out a survey.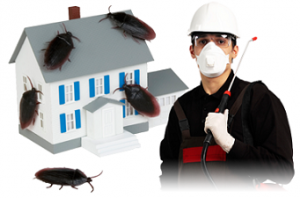 Some problems need long term solution
Some problems require long-term pest control solution. New York residents have been facing pest problems for a long time now. Therefore, they need assurance that these pests would not come back. In order to ensure your pest control supplier has been offering a decent solution that would prevent bed bugs from re-establishing themselves after the initial infestation has been dealt with, you would require best pest control service provider in your area.
Pest control for offices and businesses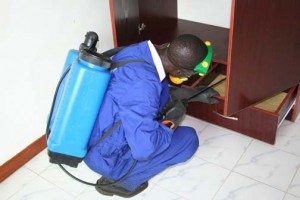 Offices and business premises could also develop pest problems. New York City, with its several number of business premises, has been as vulnerable as any other built-up area. Pests have been spreading diseases, contaminating products, damaging buildings and offending both customers and staff. In order to address pest problems in several business premises, it has been deemed essential to choose a supplier having time-tested experience in commercial pest control arena. NYC pest control suppliers should be willing to cater free site surveys along with issuing reports on findings. They should be giving recommendations on what should be done next.
Our pest control specialist services NYC & all boroughs including Queens, Brooklyn, Bronx, Manhattan, Long Island, Staten Island, Westchester County & Rockland County, West New York, Union City, Hoboken, Bayonne.
Having Pest Control Issues? check us out at http://www.nypestpro.com  Or Call us (718) 777-2345