Welcome to Beyond Pest Control Inc.
• Low Cost, High Quality, Friendly • Professional Pest Control Services
• Same Day Appointments are Available
• Se habla Español
Protect your House with Professional and Expert Advice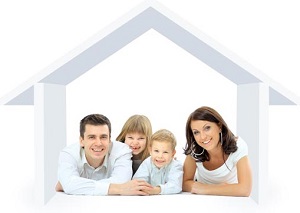 Home is a place that caters you with comfort and a relaxed feeling. It has been an invaluable asset that most people strive to own in the present times. However, those who own a home have to take care of their prized possession in the best manner possible. They might face several challenges along the way. You may be able to view the natural attacks, but silent assailants perform attacks that could weaken the core of the house. Rodents and pests have been the biggest miscreants that would spread all across your house and would become its biggest adversary. However, these miscreants would not come with a warning. Their presence could be felt only when you see dirt scattered all over the floor, nibbled food, hollowed wooden furniture, structure and more.
Your best bet against these miscreants would be pest control New York. The company offers great solutions to pest infestation problem that New York dwellers have been facing in their homes and office buildings. The company has been working in New York City for the past 37 years. They encompass plenty of experience in the pest extermination arena. Their highly trained staff encompasses the requisite knowledge on various kinds of bugs and dealing methods. They would be your best bet in getting your home free from pest infestation. The company does not compromise in the quality of work. They offer the best solution suitable to your requirements and pocket.
Common Nuisance Dwellers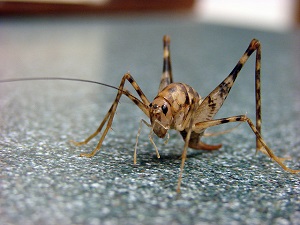 Three most common nuisances that a dweller would have to face on regular basis would be spiders, roaches and ants. Find below some of their ill effects.
You might suffer from poor health conditions when these winged adversaries, known as cockroaches attack you. Roaches have known to be the most ancient dwellers of this planet. They are not known to cause any direct damage to your house, but it has been renowned to carry several diseases on its spiked legs. They enjoy roaming on your cutleries along with spreading the infection through their jaywalking.
The spiders encompassing an artistic creation of cobwebs would make their presence felt. Spiders could be found in wide numbers all around us. Some have been known to carry out poisonous attack on you and some have been known to attack the ground by burrowing.
Ants have been the silent killers of your house. They believe in 'unity is strength.' They would surmount any hurdle of varied height or length. They would rob you of peace of mind by attacking the edibles. They could also cause heavy damage to your walls by creating a network of tunnels.
It would be imperative to place a call to Exterminator New York City in order to nip the problem in the bud.
Our pest control specialist services NYC & all boroughs including Queens, Brooklyn, Bronx, Manhattan, Long Island, Staten Island, Westchester County & Rockland County, West New York, Union City, Hoboken, Bayonne.
Having Pest Control Issues? check us out at http://www.nypestpro.com  Or Call us (718) 777-2345