Welcome to Beyond Pest Control Inc.
• Low Cost, High Quality, Friendly • Professional Pest Control Services
• Same Day Appointments are Available
• Se habla Español
Seek Professional Help for Mouse Infestation Problem
Purchasing a home would not be an easy job. However, it would be difficult to maintain the house when you manage to buy one. Maintaining a house would not be restricted to repairing the house. Maintaining the house would take into its ambit, protecting the house from pest infestation. Preventing pest infestation would be highly important for longetivity of the house. The various kinds of pests would infect your house, making it difficult for a person to live and cause considerable damage to the house itself.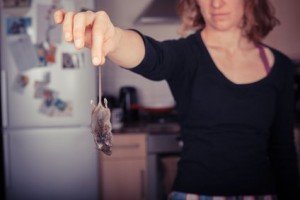 The most common pest or rodent infestation would be that of mice. You might often wonder, despite whatever you do to keep the mice away, they would keep coming back to your home. Do not fret. You would not be the only person affected by mice infestation. A majority of people would be thinking on similar lines. However, solution would be just a click or call away.
The major reason that mice could get in your house, despite your best efforts of keeping them out has been the flexibility of their little bodies. Moreover, their highly sensitive whiskers would act as sensors. Their whiskers would tell them where to go and how to squeeze through cracks. It would imply the mice could squeeze through much smaller cracks and holes as compared to the overall dimension of their body.
Mice chew holes to enlarge them
Once these rodents get into your home, they would usually chew on the hole to make it larger. The larger hole would assist in helping them escape in case you or any predator chases them. They could chew through wood, drywall and an array of other substances to enable them and every other mouse in their family into the home. In addition, they would multiply to make your problem even worse.
More mouse, more problems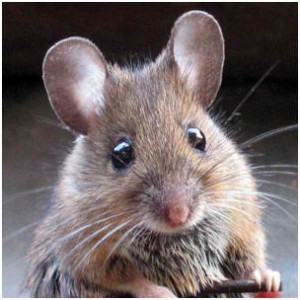 A single mouse might not be that big a problem, except for mouse droppings to be cleaned every day. However, once a pregnant mouse boards your house, you would be in a lot of trouble. In order to feed the family, the mouse would nibble through the available food supplies. The result would be urine and scat all over the house.
Pest infestation has been a major problem faced by most New York dwellers. However, the answer lays just a call away to a reliable pest control services. In order to get rid of the mouse problem, your best bet would be to hire mouse exterminator New York services. The company has been working for the betterment of the New York dwellers for the past 37 years. Having such a huge experience in pest infestation solutions, the company would be your best bet against mouse menace in your home of office building. They would offer you the best solution fitting within your budget. In addition, the knowledgeable staff and trained technicians of the company would be able to guide with decent advice on future rodent infestation in the house of office. You would relish hiring their services.
Our pest control specialist services NYC & all boroughs including Queens, Brooklyn, Bronx, Manhattan, Long Island, Staten Island, Westchester County & Rockland County, West New York, Union City, Hoboken, Bayonne.
Having Pest Control Issues? check us out at http://www.nypestpro.com  Or Call us (718) 777-2345