Welcome to Beyond Pest Control Inc.
• Low Cost, High Quality, Friendly • Professional Pest Control Services
• Same Day Appointments are Available
• Se habla Español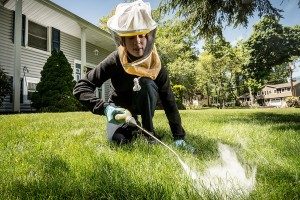 A lot of people think that termites are actively only during the spring season, these pests are actually present throughout the year. Termite activity can be take place usually in the spring; however, being able to detect in the less obvious signs of termite infestation could let you save plenty of stress and money. Make sure that you work with a trusted pest control professional.
The following are some of the signs termites are in your place.
Hollow-Sounding Wood
Termites tend to choose to stay in the humid and dark areas. Thus, they do not generally feed on the wood's surface where people can easily see them. As a matter of fact, the surface of the wood is likely to look smooth even if the pests have started to inflict damage. When wood sounds hollow as you tap it, this can be because termites have already started to eat the wood from the inside out.
There are Groups of Discarded Wings or Winged Insects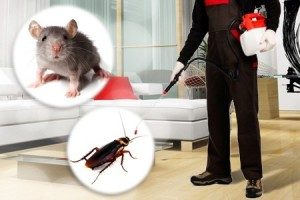 Swarmers or reproductive termites tend to take flight in order to make new colonies. Typically, subterranean termites swarm in the spring while drywood swarms may not be predictable. In case, you see groups of discarded wings or a swarm of insects, contact a termite specialist for inspection. Beyond Pest Control is one of the best exterminators you can find in New York City. The company boasts of its high quality pest control services verified by its happy customers. Its professional website is filled with information to really convince you that the company has what it takes to be recognized as an excellent exterminator NYC.
Distorted or Cracked Wood Surface Paint
It is possible for swarming drywood termites to get inside your the foundation of your house so make sure the seals near windows, vents and roof siding as well as the foundation are monitored and sealed.
Exterior Wall Mud Tubes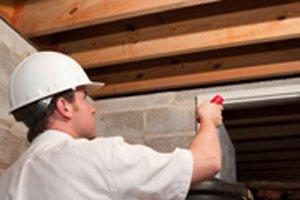 Subterranean termites are expected to make mud tubes on surfaces like the foundation of a house to offer moisture as they find food. Make sure you store away wood chips, firewood and mulch from the house to avoid the creation of moisture-rich habitats that will allow termites to thrive and survive.
Frass
Drywood termites are capable of producing wood-colored droppings called frass while they eat their way through the infested wood. Downspouts, gutters and crawl spaces must be free of cellulose materials and debris in order to prevent sources of food for termites.
Our pest control specialist services NYC & all boroughs including Queens, Brooklyn, Bronx, Manhattan, Long Island, Staten Island, Westchester County & Rockland County, West New York, Union City, Hoboken, Bayonne.
Having Pest Control Issues? check us out at http://www.nypestpro.com  Or Call us (718) 777-2345